Why Infinity Pilates?
A place to bring out the true potential of human beings.
Pilates is a "method to improve body, mind and spirit". We would like to make Pilates useful for everyone from young people to seniors, from beginners to those who want to improve their sports performance as well as people who want to improve their daily body movements and relieve pain in their body. For that purpose, we are well-rounded and thoroughly trained Pilates instructors who personalize each client's needs and goals. We believe your possibilities are endless and we will do our best to support you.
Session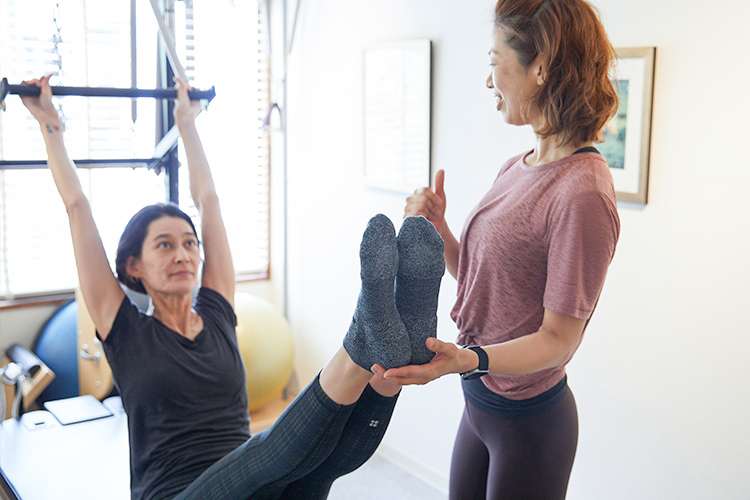 Private Session
One-on-one sessions are held in a space where you can comfortably concentrate on your body and mind without worrying about outside pressures.
We understand the individuality of your body and the characteristics of your movements.
You can practice effective exercise according to your health condition and purpose of the day.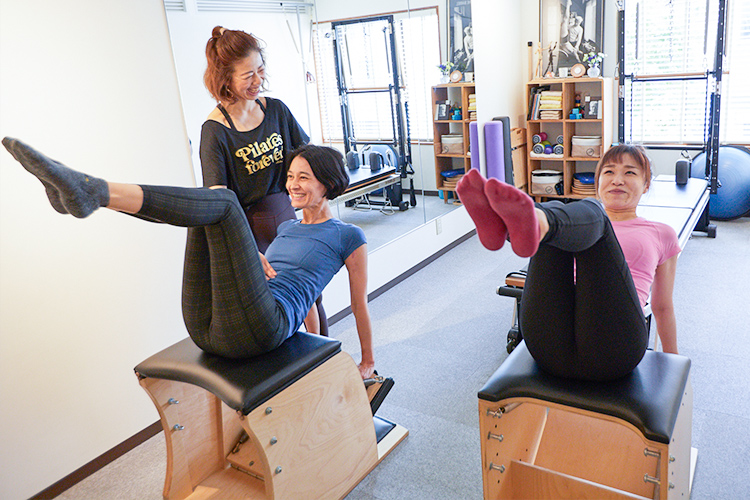 Group Lesson
Our group classes' maximum capacity is 4 people.
We are very excited to share our Pilates experience with you.
If you are interested in English group mat lessons in Tokyo, please contact us.
Access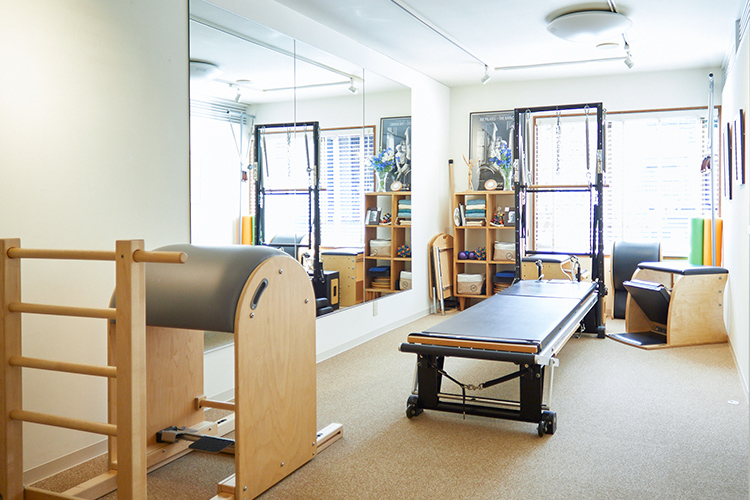 Tokyo, Hiroo
Hiroo Chiropractic Office 2nd floor
5-16-3 Hiroo, Shibuya-ku, Tokyo, 150-0012, Japan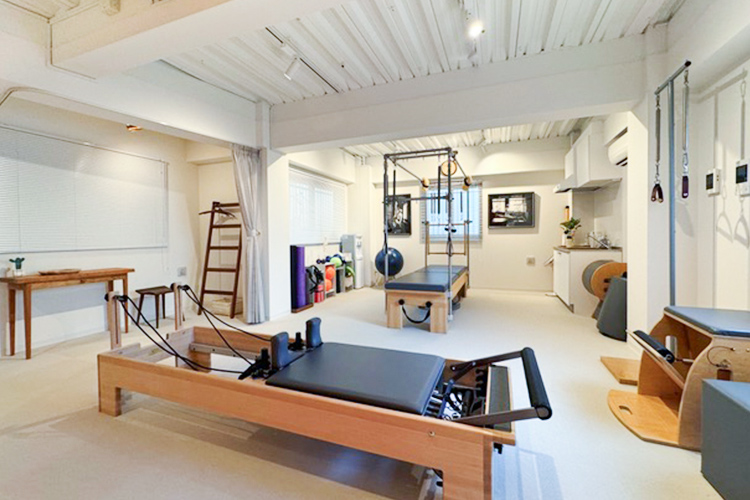 Chiba
#207 City5A,
1-13-22 Nobuto, Chuo-ku, Chiba-shi, Chiba, 206-0032, Japan
Instructor
Hiroko Terada
Nationally Certified Pilates Teacher (NCPT)
Completed THE HERITAGE TRAINING course by Cara Reeser, a second generation instructor of Joseph H Pilates.The only THE HERITAGE TRAINING certified instructor in Japan.
I'm Hiroko Terada, I'm a Pilates instructor in Tokyo and a world traveler. Coming across Pilates has changed my life. I've been teaching Pilates for more than sixteen years now and I have learned many types and styles of Pilates techniques from around the world. My mission is to share my Pilates experience and to support others in keeping their mind and body healthy. Doing that fills me with joy and purpose!


You only live once so I believe it's most important to enjoy your life to the fullest!!!
Experience and Training
2011

Merrithew STOTT PILATES Corporate Training Center in Toronto / Pilates On Fifth in New York

2013

Merrithew STOTT PILATES Corporate Training Center in Toronto /
Many Pilates studios in New York / Pendulum Pilates in Ottawa / Kim Mcbean Yoga Retreat in Costa Rica

2014

Bali Pilates Studio in Bali

2015

PMA CONFERENCE in Denver / Merrithew STOTT PILATES Corporate Training Center in Toronto /
Rolates Pilates(THE ORIGINAL JOSEPH PILATES STUDIO) in New York

2016

Bali Pilates Studio in Bali / Pilates Institute of Southern California in Manhattan Beach /
Pilates Aligned in Denver / John Garey Fitness & Pilates in Seal Beach

2017

Pilates Institute of Southern California in Manhattan Beach Graduated from Cara Reeser's Heritage Training in Manhattan Beach /
Pilates Aligned in Denver

2018

Elba Pilates Studio in Elba, Italy / Pilates Institute of Southern California in Manhattan Beach /
Jenn's Pilates Retreat in Studio City / CenterPoint Pilates in Santa Barbara / Pilates Aligned in Denver / Rolates Pilates in New York

2019

Streamline Pilates in Salt Lack City / Temescal Pilates and Bodywork in Oakland / Pilates Aligned in Denver

2020

Pilates Aligned in Denver / Pilates Institute of Southern California in Manhattan Beach
Recommendation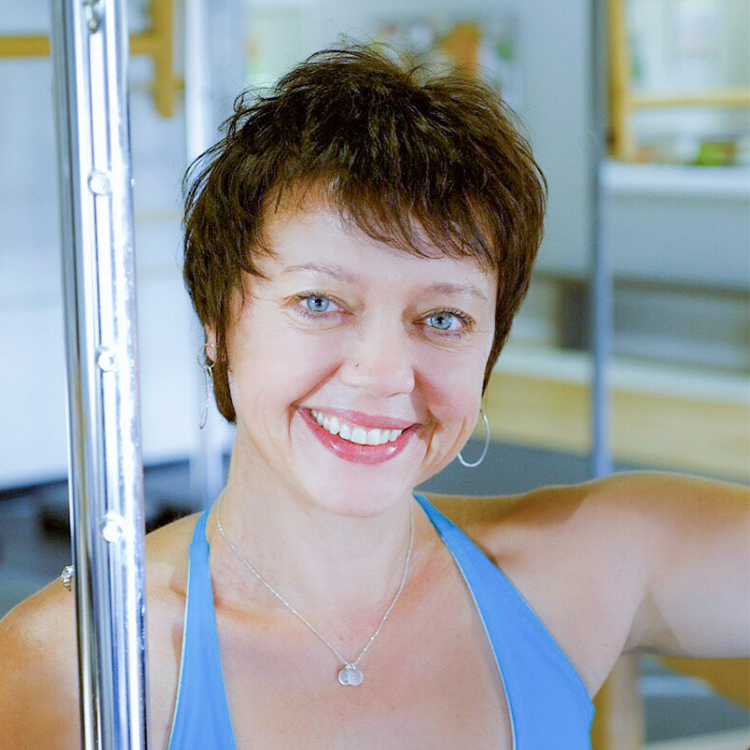 Cara Reeser
A second generation Pilates instructor and lineage carrier of the Kathy Grant work
I believe that the practice of Pilates can lead to a mind-body transformation that will change the life of those who seriously embrace it. Pilates is great for both who want a wellness-health practice and therapy for injured athletes, dancers and the physically compromised.
Hiroko Terada is a highly skilled, sensitive and dedicated Pilates instructor. If you are looking for a Pilates instructor who can help you increase your fitness level, recover from an injury or illness or gain deeper control, strength and awareness of your body during any of the changes that life brings, Hiroko is a perfect instructor for you.
I have had the great pleasure of working closely with Hiroko in the US, she is a graduate of a post-graduate Pilates training program that I teach. Hiroko is the first in Japan have taken this program and her commitment and talent impressed me deeply!
I recommend her to you for the best and most authentic experience in the study of The Pilates Method!
Testimonials
I feel both stronger and physically younger.
Hiroko is a well-rounded and thorough pilates trainer with high yet realistic expectations of her clients, as well as of herself. She is also genuinely kind and compassionate. She has helped me shape my body and mind into a healthier, more confident state that I am proud of. I feel both stronger and physically younger, and I always feel good after I train with her. Thank you Hiroko!
A better Posture & better Life!
I went to Hiroko for my lower back pain a few years ago and I haven't missed my weekly class with her since. Regular practice not only addressed my issue, but it showed me how everything in my body was connected, made me more resilient to injuries and gave me a better posture and overall outlook on life.
Pilates has changed my life!
Pilates has changed my life. Through my practice with Hiroko I have developed a deep and clear understanding and connection with my body. She was able to recognize where my body was weak or imbalanced and tailor the exercises to match my needs. The transformation is noticeable. Her ability to be so in tune with how I'm feeling demonstrates her commitment to each client. Her knowledge of exercises seems limitless. I'm impressed with the seamless and ever changing program of each session. I feel stronger, taller and my skin tone is noticeably different after every session. I feel lucky to work with her and I feel she values me as a client!
Truly the best life coaching!
MichaelManaging Director, Design & Innovation Firm
I cannot say enough amazing things about Hiroko and Infinity Pilates. I had never taken a Pilates class prior to my time with Hiroko. She came highly recommended from a coworker of mine who's overall well-being had improved dramatically after taking lessons from Hiroko. I decided I needed to try it for myself.
Hiroko is one of the sweetest and kindest people you will ever meet. But don't let her fool you. She will make sure to challenge you to the best of your ability! For Hiroko, Pilates is more than just a hobby — it's a lifestyle. And she breathes it with her every being. I think this is what I love most about my lessons with Hiroko. Her passion for Pilates more than comes through in her instruction. Your goals become her goals, and she will work with you lesson after lesson to make sure you achieve them.
I started taking Pilates lessons from Hiroko in October 2014 and continue to do today. I consider her an integral part of my "life coaching team" here in Japan.
I cannot tell you the amount of comments I get from people around my overall posture. But more important than that external validation, it's how I feel about my own body that's most worth noting. My core feels stronger than ever and as Hiroko will tell you, "all movement comes from your core!" I cannot speak higher of Hiroko and her Pilates lessons. She is truly the best.
If you are interested in booking a session
or if you have any questions,
please feel free to contact us!
Studio
広尾スタジオ
住所:東京都渋谷区広尾5-16-3
広尾カイロプラクティック・オフィス内 2F
交通:地下鉄・東京メトロ広尾駅(日比谷線)2番出口より徒歩2分
JR 恵比寿駅東口より徒歩15分
千葉スタジオ
住所:千葉県千葉市中央区登戸1-13-22
シティ5A棟207
交通:JR 千葉駅西口より徒歩5分